What We Do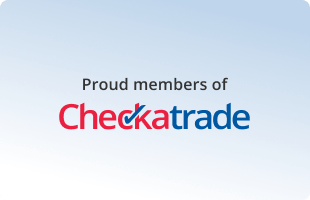 Wood Flooring
When choosing a real wood floor, there are two main types to choose from. Hardwood flooring and engineered wood flooring…
Hardwood Flooring
Hardwood flooring comes either unfinished or prefinished. Unfinished hardwood tends to be a little cheaper than prefinished, but does require immediate light sanding, staining (optional), and sealing after installation. With prefinished, you can walk on it right after installation. With unfinished, you need to limit usage until it has been sealed. After sealing, you will need to wait at least 48 hours for the sealant to dry. Even then, additional coats may be required. With unfinished, the advantage is you can stain it and seal it to your exact specification. With prefinished, the advantage is the quick turnaround time. One popular hardwood is bamboo flooring (a grass rather than a hardwood, nonetheless it's usually classed as a hardwood). Bamboo flooring is highly valued for its apparent"green" and environmentally-friendly qualities.
Hardwood must be nailed to a wooden sub-floor. Unlike the other wood flooring options, it cannot be installed straight on concrete or on top of your existing floor. Because of the nail-down requirement, it is recommended that you speak to the professionals at Cherry Carpets regarding installation.
Because hardwood is especially prone to scratches and dents, you will want to pay special attention to the Janka hardness rating scale and buy a species (i.e., oak, ash, etc.) of wood appropriate to your lifestyle and your budget.
Hardwood flooring's greatest advantage is that it can be re-sanded numerous times, extending its life literally for decades. Its greatest weakness: it cannot be installed in moist areas such as basements or bathrooms.
Engineered Wood Flooring
Engineered wood flooring is an exciting alternative to solid hardwood flooring. Even though other flooring companies would loudly protest at our description, engineered flooring basically is a sandwich of finish wood and plywood. The finish wood is what you see and walk on. The plywood underneath comprises 80-90% of the floor.
But it's the plywood that distinguishes engineered wood flooring from solid hardwood. Each ply runs perpendicular to its adjacent ply, giving dimensional strength to the sandwich. This means that engineered wood flooring stands up well to areas with light moisture--basements and bathrooms.
Engineered wood flooring's greatest weakness is its thin top layer. Remarkably, this 1/16" to 1/8" finish layer can be sanded. But only once or twice. Three is pushing it. In any case, I strongly recommend you seek our advice before sanding. Unlike solid hardwood, deep scratches and dents in engineered wood cannot be sanded out.